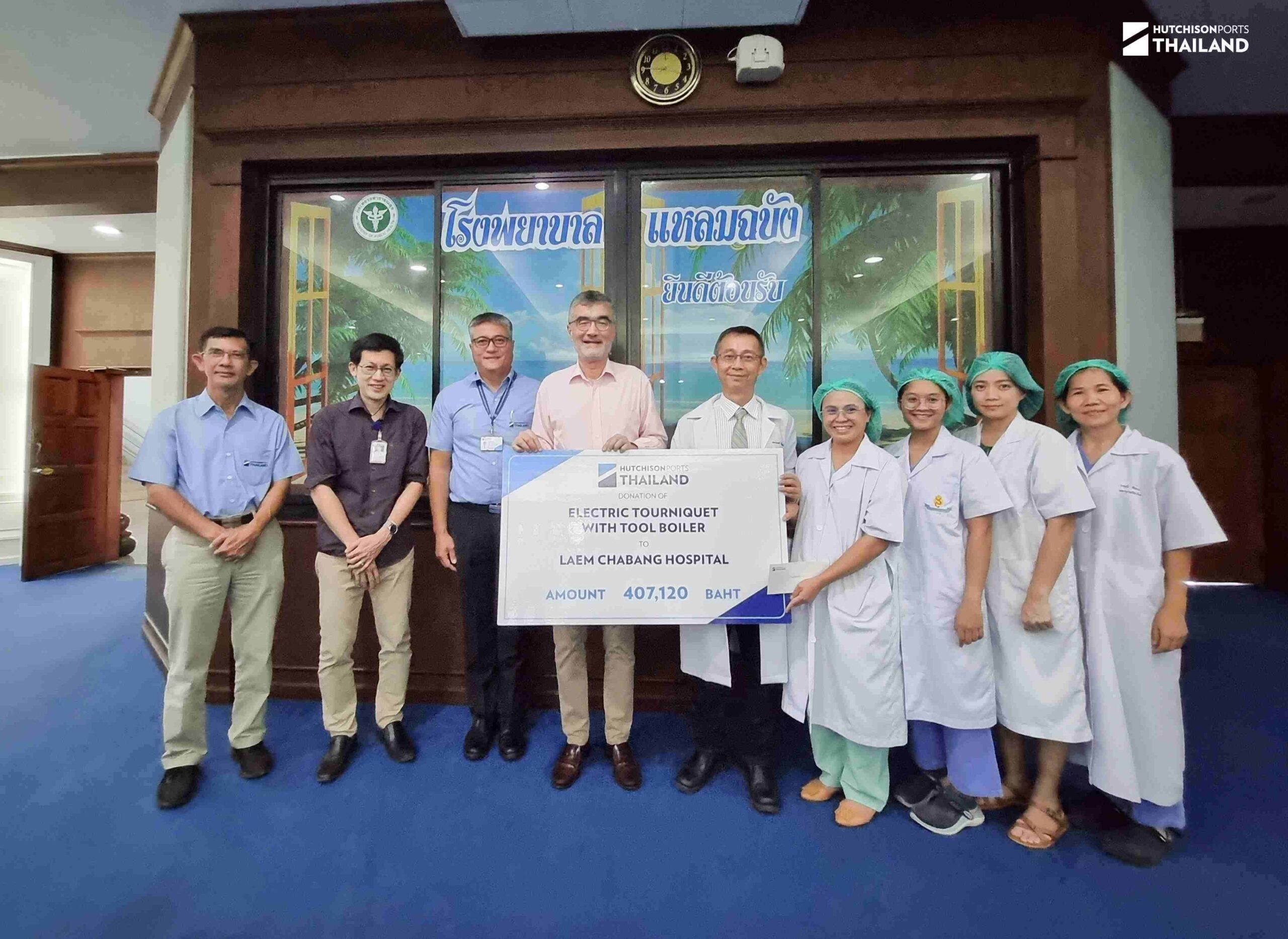 On the 22nd of August 2023, Mr. Stephen Ashworth, Managing Director, and Mr. Anat Machima, Chief Operating Officer of Hutchison Ports Thailand (HPT), sponsored the purchase of medical equipment for Laem Chabang Hospital in Chonburi Province.
The donation included electronic tourniquets and tool boilers, aimed at ensuring that the hospital is well-equipped to provide quality care to its patients.
The contribution was warmly received by Dr. Ramase Ampaipis, Director, and Dr. Jirasak Jirakulsawas, Deputy Director and Perioperative Nurses on behalf of Laem Chabang Hospital.
Hutchison Ports Thailand continues to uphold its dedication to both business excellence and social responsibility, in line with the mission of the Hutchison Ports Group to enhance the overall welfare of the community.