OUR APPROACH TO CORPORATE SOCIAL RESPONSIBILITY
Leadership and responsibility go hand in hand. And as a network of ports that stretches across many countries and continents, we help the people, communities and cities where we operate.
We've been running CSR initiatives that focus on Education, Community and Environment for decades. We're proud of the work we do.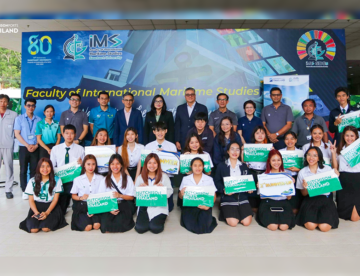 On 29th November 2023, Hutchison Ports Thailand (HPT) and the Faculty of International Maritime Studies, Kasetsart University, Sriracha Campus (IMS, KU), continued the Go Green project for the 3rd year. They organized an award ceremony for students, company employees, and their children who participated in the drawing competition under the theme 'Green Port.' Additionally, they…